Please feel free to contact about information (medical care, health, the welfare, child care) necessary for everyday life, thing about lifestyle.
We show around appropriate consultation as needed.

The year-end and New Year business hours
In the age, December 28 is the last day.
Receptionist is until 4:00 p.m. telephone, visit to an office together.
The New Year is from 9:00 a.m. on January 4.
Correspondence language and schedule (from April, 2018 to March, 2019) of 2018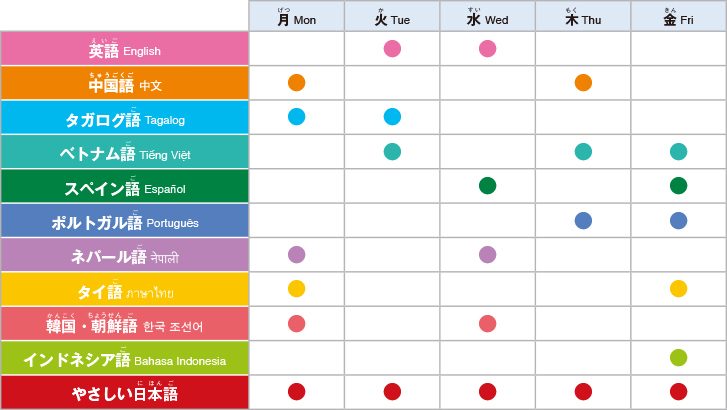 Place
The thirteenth floor of the citizens of 2-24-2, Tsuruyacho, Kanagawa-ku, Yokohama-shi Kanagawa center
Go out the "Yokohama Station" west exit, west exit where came to, and approximately five minutes on foot
Access http://www.kifjp.org/access#access_kmlc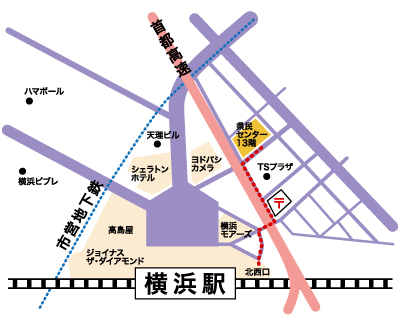 Administration
2 groups entrusted with from Kanagawa (K.P.G) perform administration.
Public Interest Incorporated Foundation Kanagawa International Foundation (Kanagawa International Foundation)
NPO corporation multiple languages society resource Kanagawa (Multi-language Information Center Kanagawa)

Inquiry about administration to Kanagawa International Foundation. TEL: 045-620-4466